Loyola Wrestling Crowns Two All-Americans at National Prep Tournament
Loyola Wrestling capped off their extraordinary season this past weekend at the National Prep Tournament hosted by Lehigh University, where the team finished 12th overall out of 123 schools from across the country. The Dons qualified ten wrestlers for this tournament at states a week prior, the most the program has sent in almost two decades.
Two Dons were named All-Americans for their performances. Junior captain James Conway finished in 4th place at 170 lbs., while sophomore Jeremiah Aybar finished in 8th place at 182 lbs. Additionally, Coach Steve Truitt was awarded the 
National Wrestling Coaches Association
2020 Head Coach of the Year for the tournament.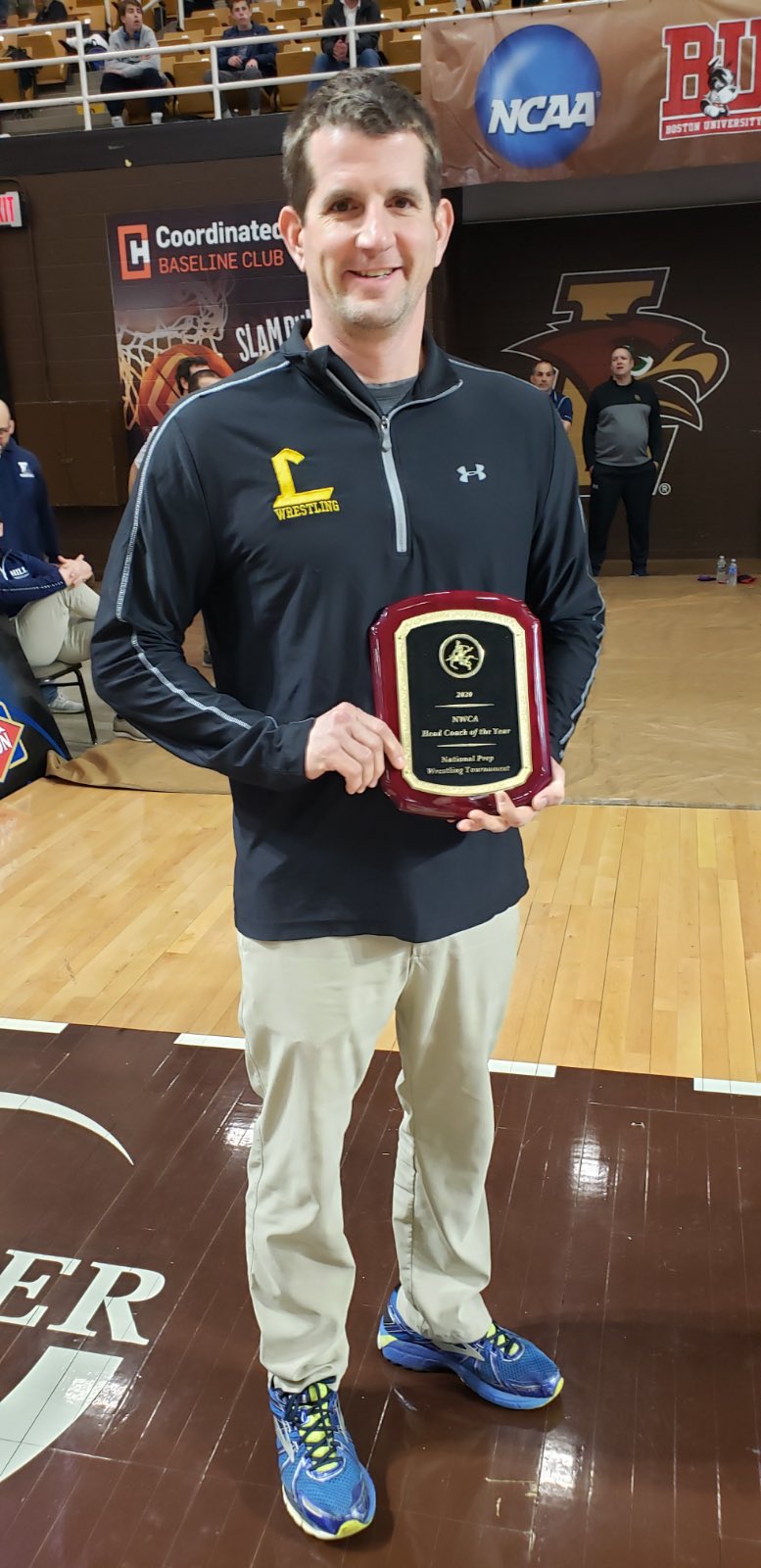 Back